Scheduled searches
The Additional Scheduled Searches feature is used to search for a list of parts you intend to purchase (for example, the order of "undercoot" of the warehouse).
The "Planned Searches" were born to overcome the current management tools of the "race down" thanks to its innovative features:
Real-time pricing and availability consideration

Total no maintenance

Match algorithm to i

solate products that coincide at the brand level and identification number.
Compared to the classic "Prices and Availability" search, "Planned Searches" are a further automation and can be started at a predetermined time by the user, even when you are not physically in front of the Qricambi portal.
How do I launch a planned search?
It all starts with a list of codes you want to search for (in .csv or .xls format). You need to upload the list file into the 'Planned Searches' section of Qricambi.
After a series of steps where you declare the contents of the columns and select the suppliers to search, you can decide when to start the search (or on the time, or scheduled).
The search will last a few minutes (the more codes you search for and the more suppliers are queried, the longer you wait).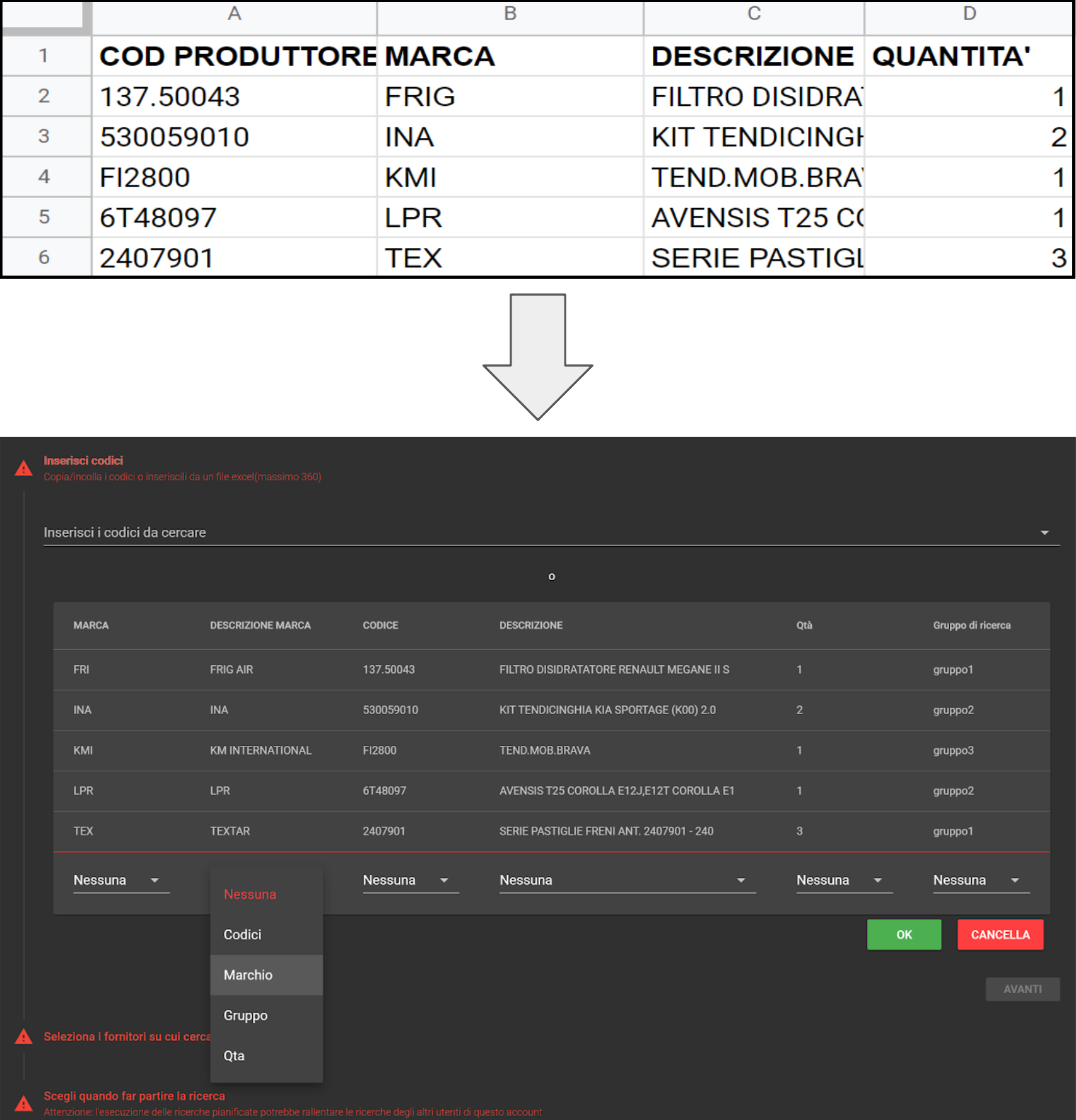 Analysis of results
Once the search is complete, by clicking on the display results icon on the home, you can see how Qricambi has allocated the products sought among the selected suppliers (always according to the logic of greater cost-
In this aggregated view, there are several options to consider specific availability and minimum spending for each vendor.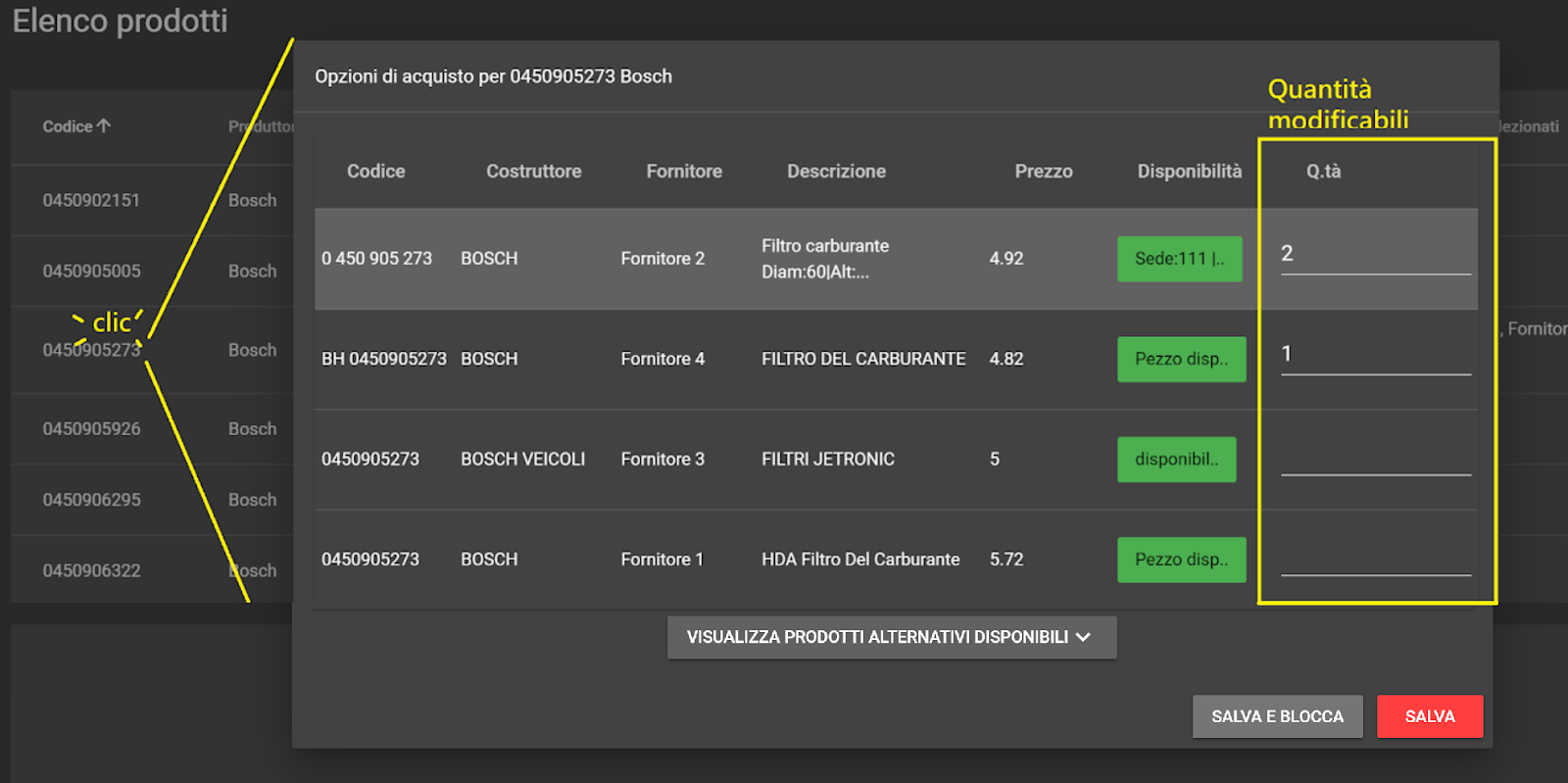 In addition to the vendor summary, you can also view the list of products that you have searched for and analyze how they are assigned among the vendors you are searching on.
By clicking on a specific code, you can see the prices that vendors propose for it.
Of course, the feature assigns parts to suppliers with the lower costs, but you can also make changes and manually allocate parts on one supplier rather than another.
Once the allocation of parts on suppliers has been decided, you can download a file with the summary of the products to be ordered for each specific vendor.
"Sche

duled Searches" is an advanced additional feature that is included in the "Ultimate" package and can be purchased as an option in packages that include the "Prices and Availability" search. To try out the feature in question, please contact us via the chat inside the portal or by phone.