PRICE AND AVAILABILITY SEARCH 
The real revolution of Qricambi is the research on all the e-commerce of your suppliers.

Here's a short demonstration video:


NB. The name of the e-commerce suppliers is obscured in the demo only
Quick search on your suppliers
Qricambi is the only software on the market that supports the research on more than 600 supplier e-commerce in aftermarket sector.
For each research result, Qricambi shows you:
Net price;

Real time availability;

The supplier name and identification code;

Description and manufacturer;

Link to e-commerce for more details and to finalize your purchase.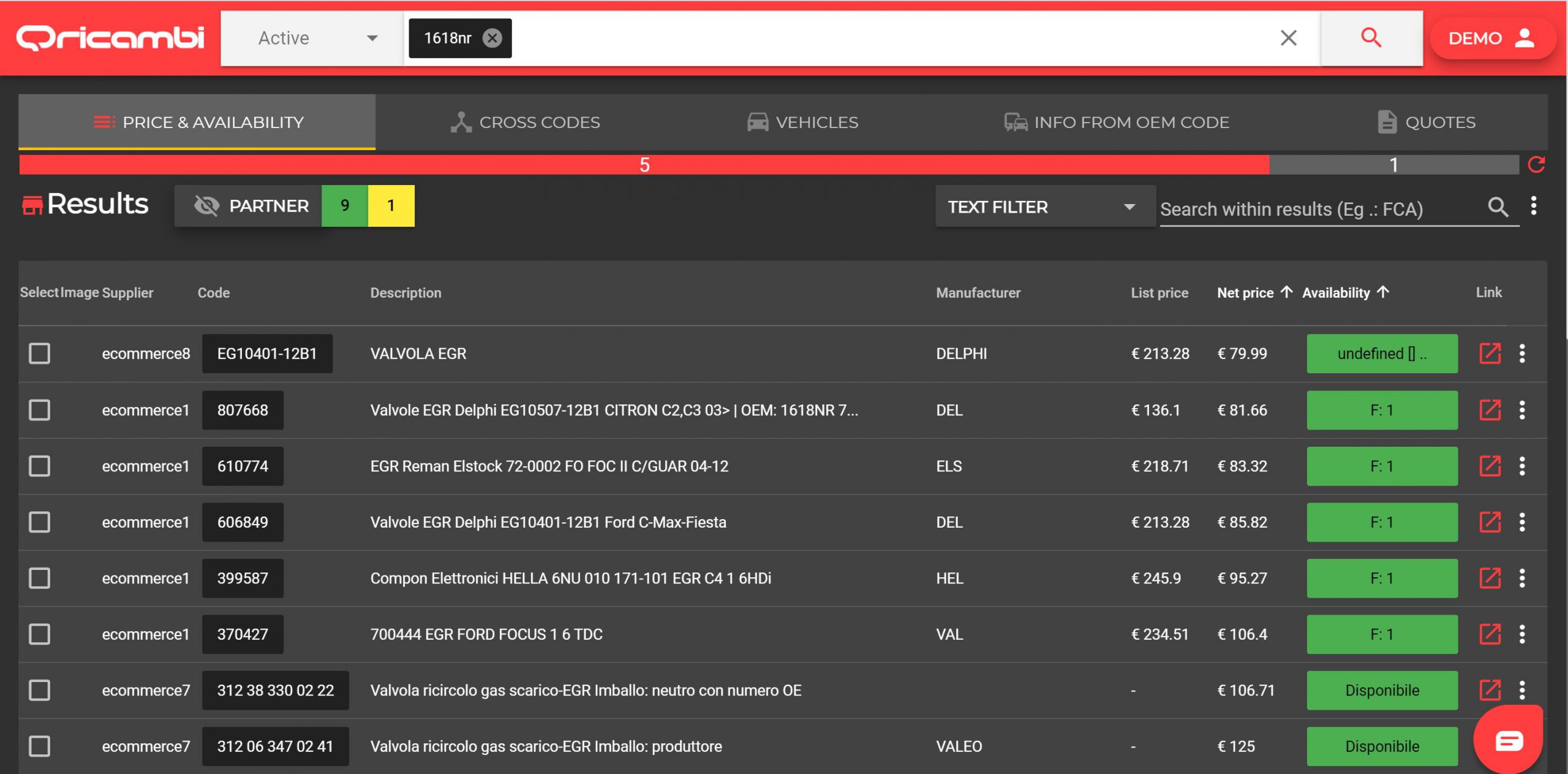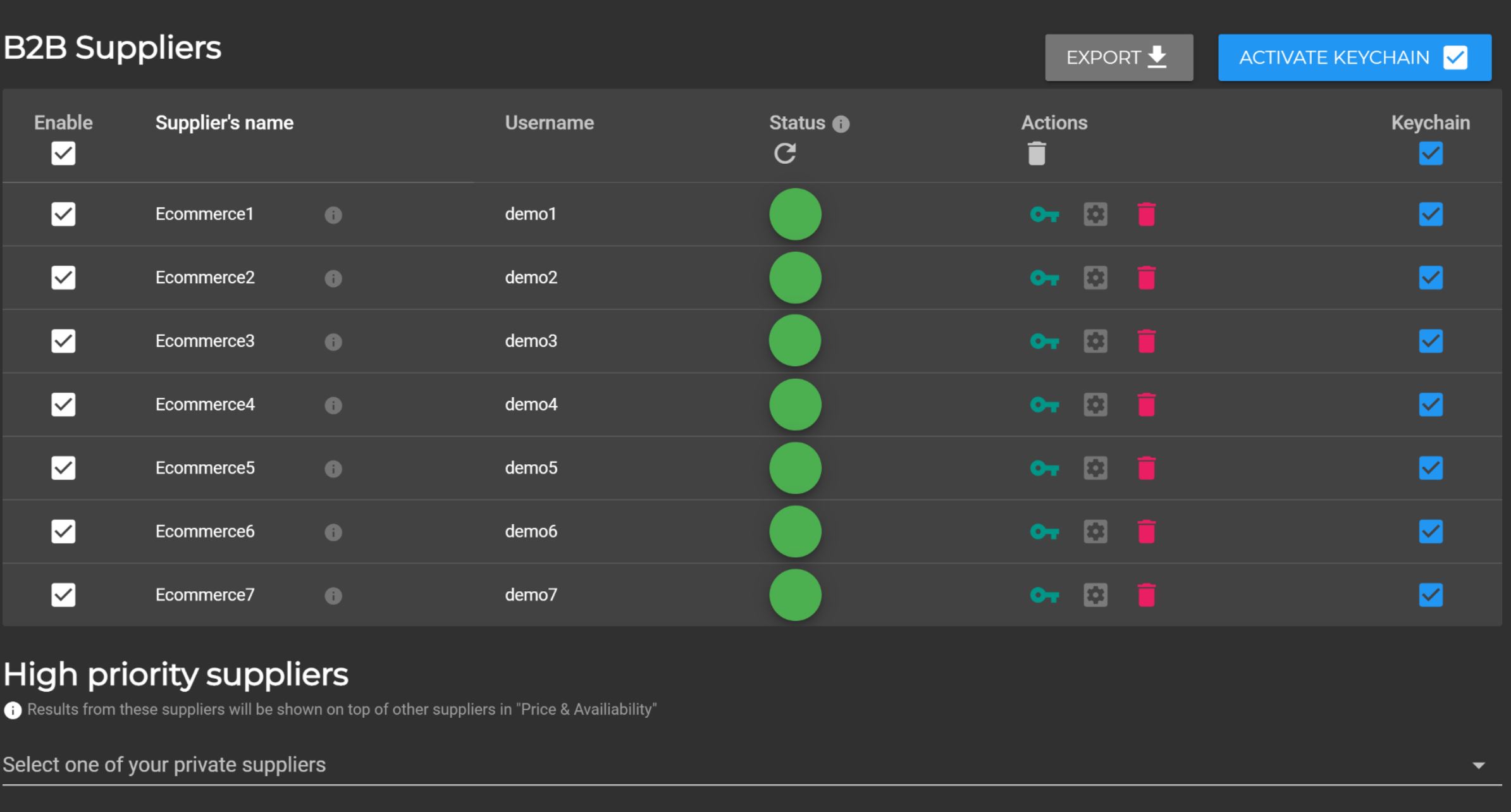 Compatible with private e-commerce (B2B Suppliers)
Qricambi is the only software on the market that can support the research on private or limited-access suppliers.
Private accounts are managed according to the highest security standards and allow your Qricambi server to log in the supplier website and read your own reported conditions like: price, availability, manufacturer, description, etc.
Advanced search capabilities
Qricambi is designed to be useful in your daily work:
Multicode search – when you are looking for a difficult part or you need to search different types of code, Qricambi allows you to search for more than one code at the same time;

Results filter – when suppliers report lot of results, you can use some filter like: text filter, manufacturer or supplier filter and others.

Temporary saving – useful for when you need to buy more than one article or when you have no time to finalize your purchase;

Link button – once you have decided from which supplier you want to buy the spare parts, just click on the link button to be redirected to the supplier e-commerce where you can finalize the purchase.