Search by plate
What are the main features of the new plate search function?
Information from the plate number
With this function it is possible to identify and search vehicles and their main information using the plate number.
Among the information reported, as you can see in the image to the right, there is useful information to better identify the vehicle: engine data, body parts and, above all, the frame number (VIN).
In particular, thanks to the frame number it
is possible to quickly activate the

search OEM codes from VIN.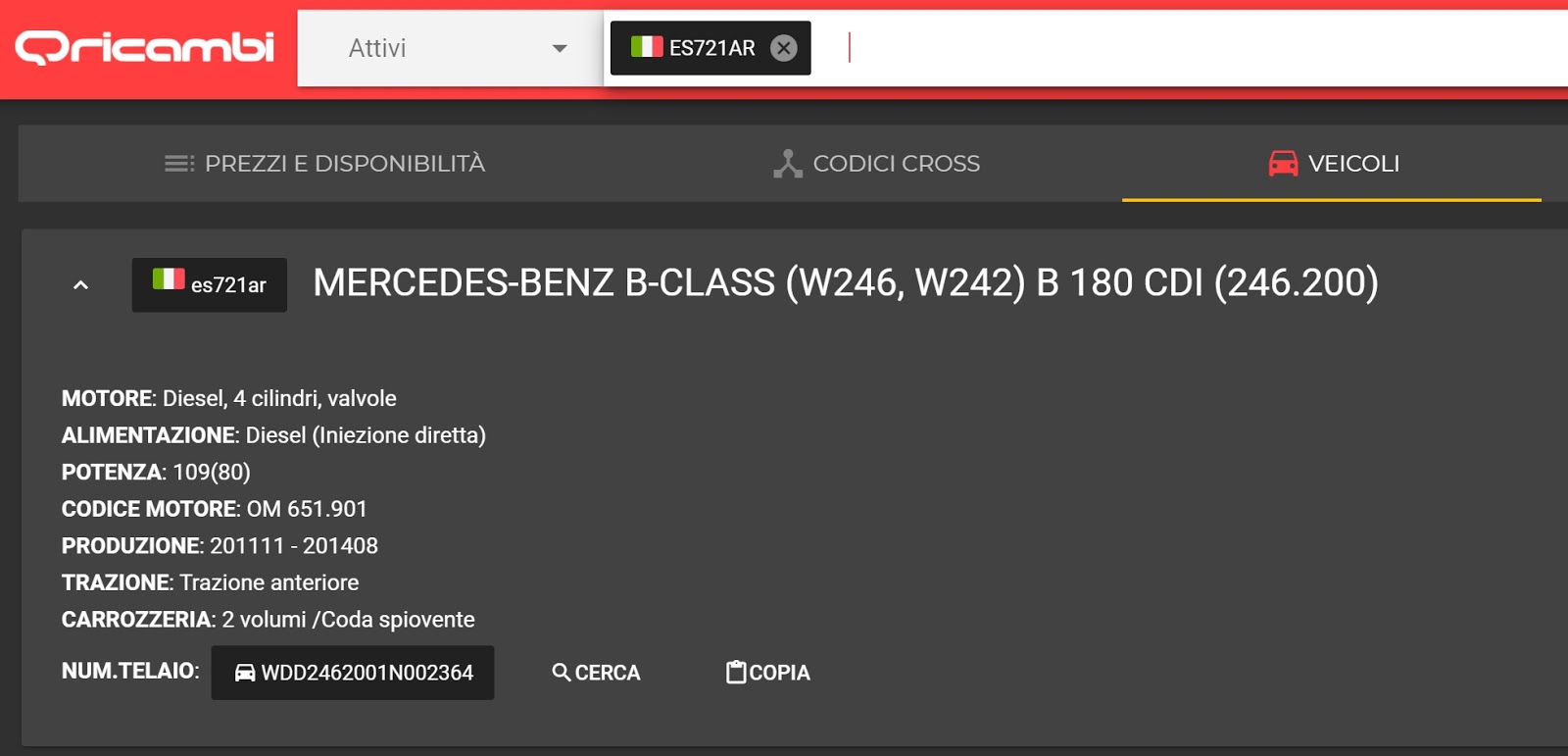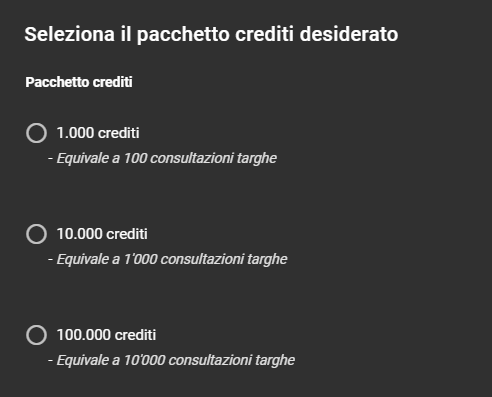 How to buy credits
The plate search function is available to all Qricambi customers and it is a pay-as-you-go function: every search costs 10 credits (it is possible to purchase credits directly from the software).
To celebrate the plate search launch we have decided to give all users 100 credits which you can use in your searches.
For more information about the credits plafonds and their costs visit the

credit section

(customers only access).